Zirconia performing for Athens Carnival (1.3.2014, Αthens GR)
February is a revealing month for the beginning of the annual carnival in our country. Since we don't have celebrations such as Halloween etc., carnival is a cool opportunity for people here to express themselves as much as they can. Of course that doesn't have to do with me at all, I express myself in every possible way, almost everyday.
February started for me with good news and a wonderful travel to Kalamata. I am actually from Mani, in Peloponnese and it never happened to me to stay in Kalamata. I used to pass from there to travel to other places, like Gargalianoi, Marathoupoli, etc. and Kalamata was a great place too. I had two nights of full performances at Gold Palace club, Friday the 7th and Saturday the 8th of February.
I also started my Party Monster gigs at Simply bar/club in Gazi Area (50, Konstantinoupoleos Ave, Gazi, Arthens GR) with Mag Events. At the first one that took place there at the 22nd of February, I dressed as a mermaid for the second time in my life. I will upload pictures later at the specific section. Next one will take place there early at the 2nd of March, the last Sunday of the Carnival.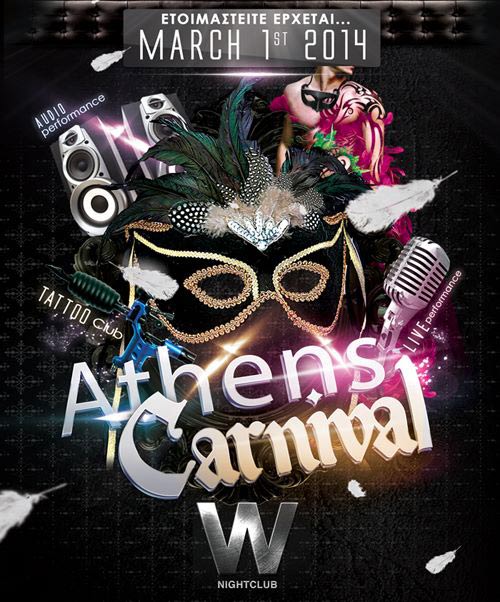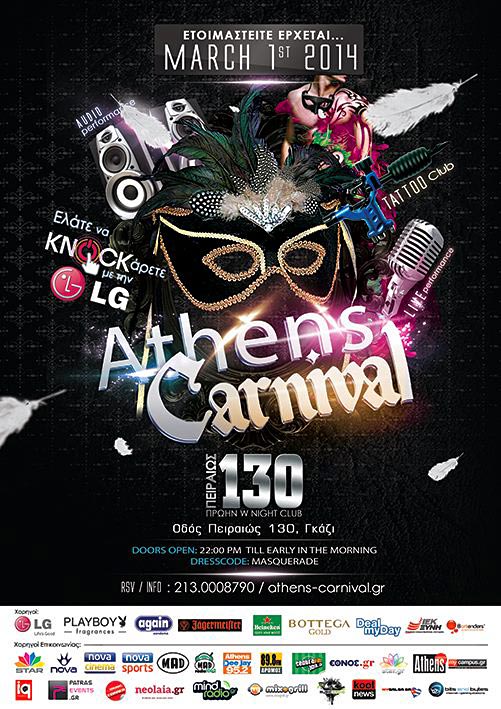 No matter the importance of each place, gig or event, I will always keep in my heard Seven Sins club and our carnival parties there. So, at the 2nd of March, right after my show at Simply bar, I will be at Seven Sins in Exarchia go-go dancing for "Enter The Void" Carnival Edition party with 'Shut The Fuck Up' dj-team and the whole Seven Sins crew as always. It will be a hell of a party again!