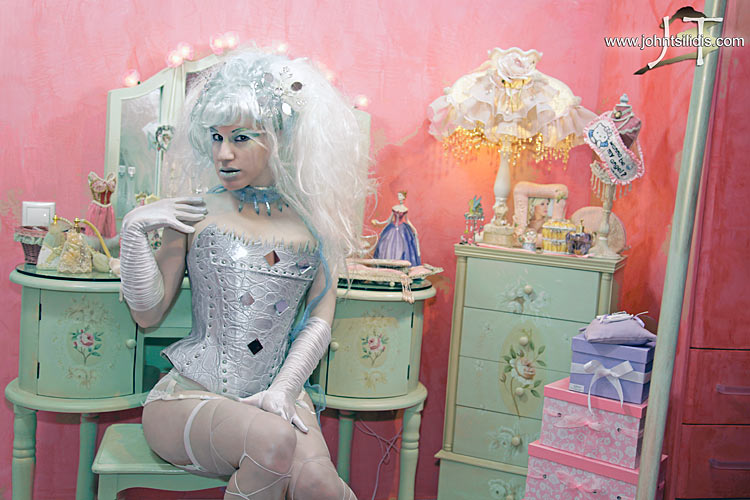 I know it's been a long time and I am still here, alive and kicking. Ready to have a blast at every single party I am invited to participate as a model, performer and show woman. So, what can I say... I am grateful about everything that this year brought me, even about the sad events. Everything happens for a reason. And all difficulties gave me the courage I needed to go on. But most of all, to make me distinguish even better who are the best people to be with as friends, partners and companions.
The TVDOO parties go very well, so, I am grateful to my partners Gogo Garyfallou and Derek Liontis on High Channel, for giving me this opportunity to represent my "Fashion Freak" (fashion) editorial. You can see many pics of our parties on each section in my photo-gallery for 2012. Kiones Club (12.10.2012 Athens GR). Las Vegas Club (20.10.2012 Athens GR), Paris Club (26.10.2012 Athens GR), De Sol Club (10.11.2012 Athens GR). All photos are uploaded in the links above.
You can also see many other events I participated as a show woman, go-go dancer, fire performer, hostess and model by visiting all my branches in the photo-gallery of my site. Here are some pictures from the Sail club of Piraeus where I presented a fashion contest. I also refreshed my graphic design works section as I continue creating logotypes, labels, posters and flyers for event organizers and companies. I continue by showing you pictures from more events, apart from the amazing TVDOO Party. Dance performance at Base Club (3.11.2012 Katouna, Agrinio GR), dance performance & fire show for Crazy Magic Team at Desire Club (22.11.2012 Athens GR) with Iowolve Loki and Antuan, two fabulous magicians! Dance performance at Cocoon Club for "F**k I'm Famous" Party (24.11.2012 Athens GR) for DjX Zeke and Dj Jiman Focash.

And more TVDOO - Parties at Nirvana (23.11.2012 Athens GR) and Highway Club (8.12.2012 Athens GR). For all of you who lost most of news, you may also visit my blogspot, Twitter and Calendar. For all the TVDOO emissions that you possibly missed, you can always visit our youtube TVDOO channel. Our next party will take place in Athens again at the 28th. Two nights ago I had my birthday which I, surprisingly, celebrated! My boyfriend managed to call some of my best friends and, offered us all the first surprise-birthday party I had in my whole life! What an experience!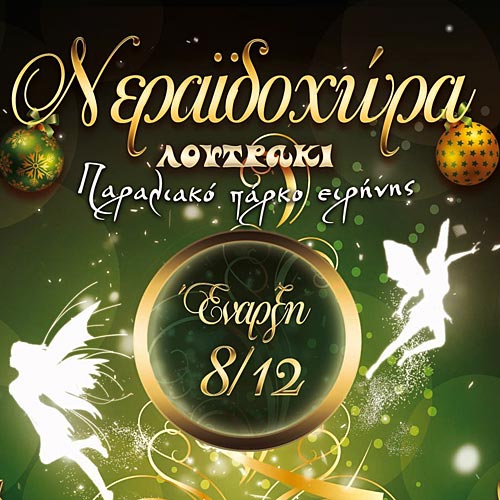 I kept on receiving birthday wishes even today. So, I want to thank you all for your wishes. I truly-deeply appreciate them. It was one of the best birthdays of my life. There's nothing better to get as a birthday present than the love of your family, friends, boyfriend and all the nice people who surround me. No words can describe how grateful I am. I wish you all a lovely Christmas Holiday as well. I will be in Loutraki area, out of Athens for twenty two days at the main square there as a Snow Fairy. You may check out some related photo-shootings I made with Chronos as an autumn and golden theme and, John Tsilidis in another Ice Queen version of mine at Grace's Boudoir.
There are more things I got involved with during the last months which are unbelieavably many. Time is never enough for me to show/write you on here. Credits and event dates are all updated till now and, still about to get more info for more dates and gigs to be added in my schedule. As you can see, my online calendar is fully booked. So, I wish you all the best for the year that's coming! Have fun during your Christmas and New Year's Eve Holidays!